<![if !supportEmptyParas]> <![endif]>
<![if !supportEmptyParas]> <![endif]>
<![if !supportEmptyParas]> <![endif]>
<![if !supportEmptyParas]> <![endif]>
<![if !supportEmptyParas]> <![endif]>
<![if !supportEmptyParas]> <![endif]>
<![if !supportEmptyParas]> <![endif]>
<![if !supportEmptyParas]> <![endif]>
<![if !supportEmptyParas]> <![endif]>
<![if !supportEmptyParas]> <![endif]>
<![if !supportEmptyParas]> <![endif]>
<![if !supportEmptyParas]> <![endif]>
<![if !supportEmptyParas]> <![endif]>
<![if !supportEmptyParas]> <![endif]>
<![if !supportEmptyParas]> <![endif]>
<![if !supportEmptyParas]> <![endif]>
<![if !supportEmptyParas]> <![endif]>
<![if !supportEmptyParas]> <![endif]>
Topography
<![if !supportEmptyParas]> <![endif]>
We are prepared and equipped to face and solve all the issues linked to the traditional topography
<![if !supportEmptyParas]> <![endif]>
Our long experience, alongside the most prestigious Italian companies to support their master plans and large property developments, is a guarantee of this.
<![if !supportEmptyParas]> <![endif]>
We also developed a very peculiar experince with the survey of important historical buildings with the aim to provide solid basis for their conservation and restoration and listing in the histrocal archive.
<![if !supportEmptyParas]> <![endif]>
Our activities had been devloped in the following specific areas:
<![if !supportEmptyParas]> <![endif]>
<![if !supportLists]>- <![endif]>geodetic systems and data
<![if !supportLists]>- <![endif]>detailed and high precision surveys
<![if !supportLists]>- <![endif]>control of landsline
<![if !supportLists]>- <![endif]>elevation of technological networks
<![if !supportLists]>- <![endif]>elevation of historical buildings
<![if !supportLists]>- <![endif]>outlines for masterplans and transport connections (motorways)
<![if !supportEmptyParas]> <![endif]>
<![if !supportEmptyParas]> <![endif]>
<![if !supportEmptyParas]> <![endif]>
<![if !vml]>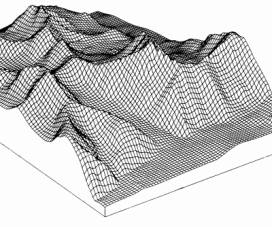 <![endif]>
<![if !supportEmptyParas]> <![endif]>
<![if !supportEmptyParas]> <![endif]>
                  <![if !vml]>
<![endif]>