<![if !supportEmptyParas]> <![endif]>
<![if !supportEmptyParas]> <![endif]>
<![if !supportEmptyParas]> <![endif]>
<![if !supportEmptyParas]> <![endif]>
<![if !supportEmptyParas]> <![endif]>
<![if !supportEmptyParas]> <![endif]>
<![if !supportEmptyParas]> <![endif]>
<![if !supportEmptyParas]> <![endif]>
<![if !supportEmptyParas]> <![endif]>
<![if !supportEmptyParas]> <![endif]>
<![if !supportEmptyParas]> <![endif]>
<![if !supportEmptyParas]> <![endif]>
<![if !supportEmptyParas]> <![endif]>
<![if !supportEmptyParas]> <![endif]>
<![if !supportEmptyParas]> <![endif]>
<![if !supportEmptyParas]> <![endif]>
<![if !supportEmptyParas]> <![endif]>
Profile
<![if !supportEmptyParas]> <![endif]>
The Company was founded in 1981, as the sister company of the engineering firm founded by Geom Alberto Canavesi in 1951.
<![if !supportEmptyParas]> <![endif]>
Today we have the modern instruments update existing topographic maps and support these services with the latest IT instruments available on the market.
<![if !supportEmptyParas]> <![endif]>
<![if !supportEmptyParas]> <![endif]>
From the early 70's until the 90' we had been working in Italy and abroad in partnership with important Italian and international companies and multinationals. We developed a series of topographic works to support masterplans, large property developments, motorways, industrial estates, dikes, etc.
In 1983 we started to develop a large amount of aero photogrammetric work on behalf of the public sector, with a specific and long term partnership with several local counties in Lombardy.
<![if !supportEmptyParas]> <![endif]>
We delivered the cartography plan on scale 1:500, 1:1000, 1:2000, 1:5000, in the first place following the traditional draw design, and later with the support of a modern plotter.
In 1990 we moved on with the development of a cartography based on numeric system and, since the early 2000 with a "topographic database".
<![if !supportEmptyParas]> <![endif]>
<![if !supportEmptyParas]> <![endif]>
<![if !supportEmptyParas]> <![endif]>
<![if !supportEmptyParas]> <![endif]>
<![if !vml]>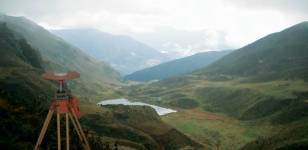 <![endif]>
<![if !supportEmptyParas]> <![endif]>
<![if !vml]>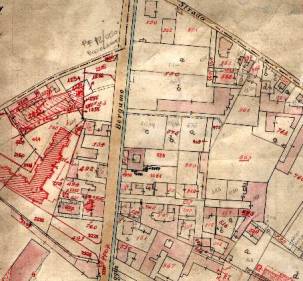 <![endif]>